Although most healthcare facilities are established to help patients get proper treatment, they need money to run efficiently. Here's a quick breakdown highlighting the financial state of the global healthcare sector:
In 2018, the sector generated about $1.86 trillion in revenue
Healthcare expenditures on the other hand, are easily double that with the US alone spending about $3.65 trillion in 2019
The average healthcare cost per patient in the US is about $10,300 –not that it matters as it's still not in the top list of countries with the best healthcare
The sector's revenue is expected to grow by about 4.5 percent every year.
Global home healthcare is expected to grow by 6 percent by 2020-2026
Not that those numbers matter as global healthcare companies expenditures are expected to rise by 5.4 percent every year, basically overshadowing the growing revenue
Even though these revenues seem significant, the reality is they can be better. A UN report states that about 3.5 billion people across the globe do not have access to basic healthcare. If these people were to gain access to good healthcare, revenues will likely skyrocket.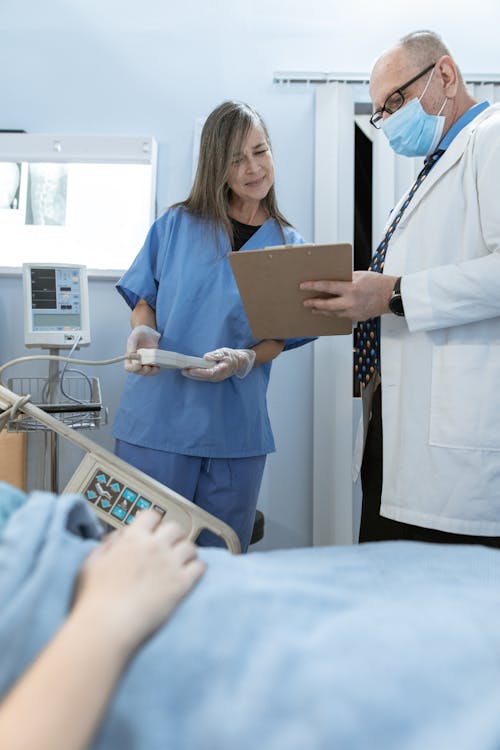 Here's a quick look at how health service providers are generating these numbers.
Revenue from Patient or Client Service or Product Sale
When patients fall ill, require a diagnosis, need to do some tests, get some scans, or buy medications, they have to pay for these services and products. If they have insurance, their insurance provider may cover their medical or healthcare expenses up to the patient's policy limits.
For example, if a patient has a $250,000 health insurance policy, the insurance provider will only pay the patient's bills to the tune of that amount. All subsequent costs will have to be borne by the patient and paid for out of pocket.
Hospital expenses typically cover everything from surgery to medications and even rehabilitative care. But that's not all. Nursing homes for instance, are healthcare facilities that require monthly or annual payments. The revenue from these facilities also contribute to the global healthcare revenues generated.
Pioneer Groundbreaking Algorithms, Software and Medical Devices
Even though this is not as popular as treatment costs, the revenues from medical devices, software like the Healthcare Revenue Cycle Management (HRCM) software, and other products count. For example, the HRCM market is expected to generate almost $28 billion in revenue between 2021 and 2025.
Medical devices like pacemakers, ophthalmic devices, hip implants, orthopedic devices, and diabetes care products among others, are also a big deal.
A 2018 report showed the medical device manufacturer, Medtronic generated $30.6 billion in revenue, Johnson & Johnson made $27 billion, Royal Phillips earned $21.4 billion, and GE Healthcare generated $19.8 billion.
Altogether, the medical device market in the US alone generates revenue that's well over $100 billion every year, while revenue from the global revenue exceeds $450 billion. Even with these numbers, the market is projected to continue growing through the year 2030.
Donations from Well-Intentioned Benefactors
Philanthropy Most healthcare facilities have a management board. This board consists of top management staff and well-heeled individuals who donate huge sums of money to the facilities. But this is not just limited to board members alone.
Hospitals also seek out wealthy patients or members of the community and ask them for donations too. They also generate sizable revenues from gracious donors who make cash donations or use their resources to find other donors.
A rarer but equally effective revenue generation tactic is to get wealthy people to pay for buildings or wings in the hospital, fund departmental chairs, pay for patients' treatment, and donate to research opportunities.
Research Funding, Government Grants, Subsidies, Bailouts, and Interventions
Technically, this doesn't count as income, but it is often significant enough to contribute to keeping hospitals running. For instance, about 20 US hospitals received government bailouts totaling over $5 billion in 2020 as part of the covid19 relief fund.
Also, proceeds from successful clinical trials or research can go into the coffers of these healthcare facilities. Some hospitals can successfully carry out research, patent their medical devices or products, and generate what is known as intellectual property or licensing revenue.
For example, some healthcare institutions earned $2.6 billion in royalties from licensing deals in 2012. But the benefits of research aren't just limited to direct revenue.
Patenting unique inventions –sometimes, encouraging inventors to work with them and participate in beneficial profit-sharing arrangements– and selling them can give the hospital some prestige.
Successful clinical trials can position said healthcare facilities as an advanced care destination for patients. And prestigious hospitals tend to attract a lot of outside funding in the form of grants from private and public entities.
Not only does this provide healthcare providers with an opportunity to widen their service offerings, but it can provide some sorely-needed revenue, and prevent them from dipping into their already dwindling coffers.
Are There Alternative Ways For Healthcare Providers to Earn More Revenue?
Sometimes, even with the revenue-generating methods listed above, healthcare providers still struggle with generating enough revenue. If you own a private practice or run a hospital, the following tips may be able to help you generate even more revenue if you implement them:
Ensure that members of your staff understand proper coding practices – This ensures proper patient billing, minimizes errors, and encourages service reimbursements where necessary.
Take advantage of subtle marketing strategies –Set reminders for patient appointments so you can remind them of their upcoming appointments. Also, encourage patients –particularly those with chronic conditions like diabetes and heart disease– to schedule appointments at specific intervals.
Doctors can choose to become merchants or sole distributors of popular medical devices or products that they recommend to patients.
Setup a flexible scheduling practice –Consider working overtime and staying late at the clinic for a couple of days a week. This can add some serious revenue to your bottom line
Re-evaluate the healthcare supply chain –Supply chain costs are usually the second biggest expense for many healthcare providers. Unfortunately, some of this expense is spent on supplies that are wasted –costs about $765 billion annually. You can find ways to recoup this cost and turn that into good revenue.